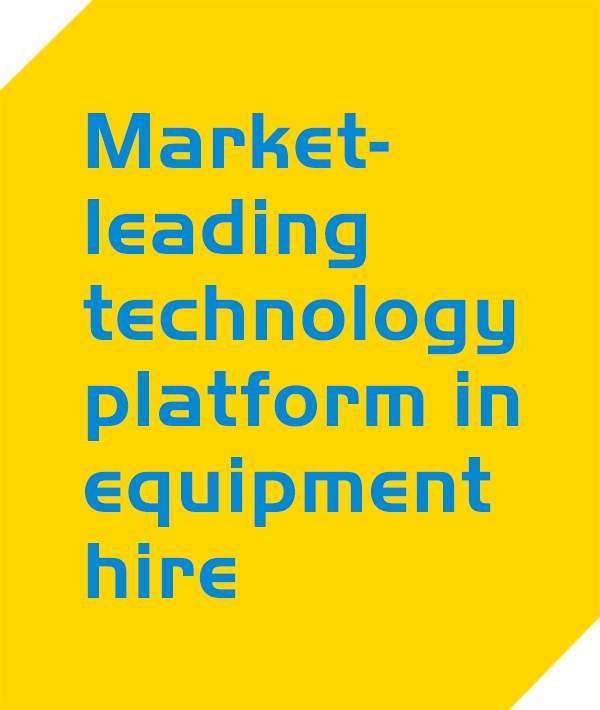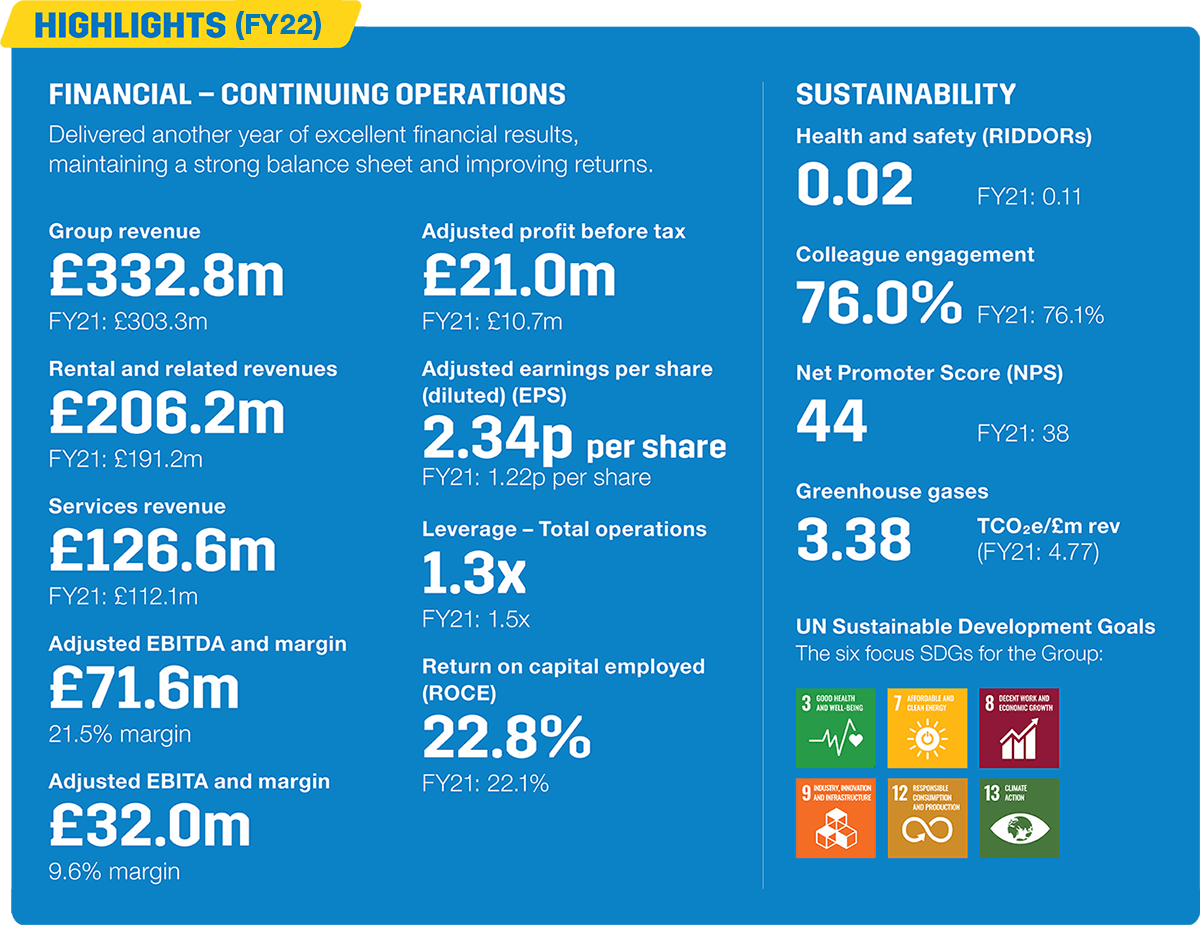 About us
HSS Hire Group is a market leader in equipment hire in the UK and Ireland. It offers a one-stop shop for all equipment hire through the complementary combination of its HSS ProService and HSS Operations divisions. HSS ProService is a capital-light, scalable, technology-based business focussing on sales acquisition, whilst HSS Operations is a fleet-owning fulfilment business focussing on customer service, health and safety and efficiency.
Our Purpose
Our purpose is to provide our customers with the equipment, training and services they need, employing technology to do this quickly, efficiently and sustainably.
Our Technology
Our technology platform, which we call Brenda, was launched in FY19. Modular in design and inherently scalable, this technology was built from a user's perspective, with tailored interfaces for different user types that encourage self service. Our ambition is to create the most powerful, yet easy-to-use platform for hire and associated building service products in our industry.
Our Vision
To become the market-leading, digitally-led brand for equipment services