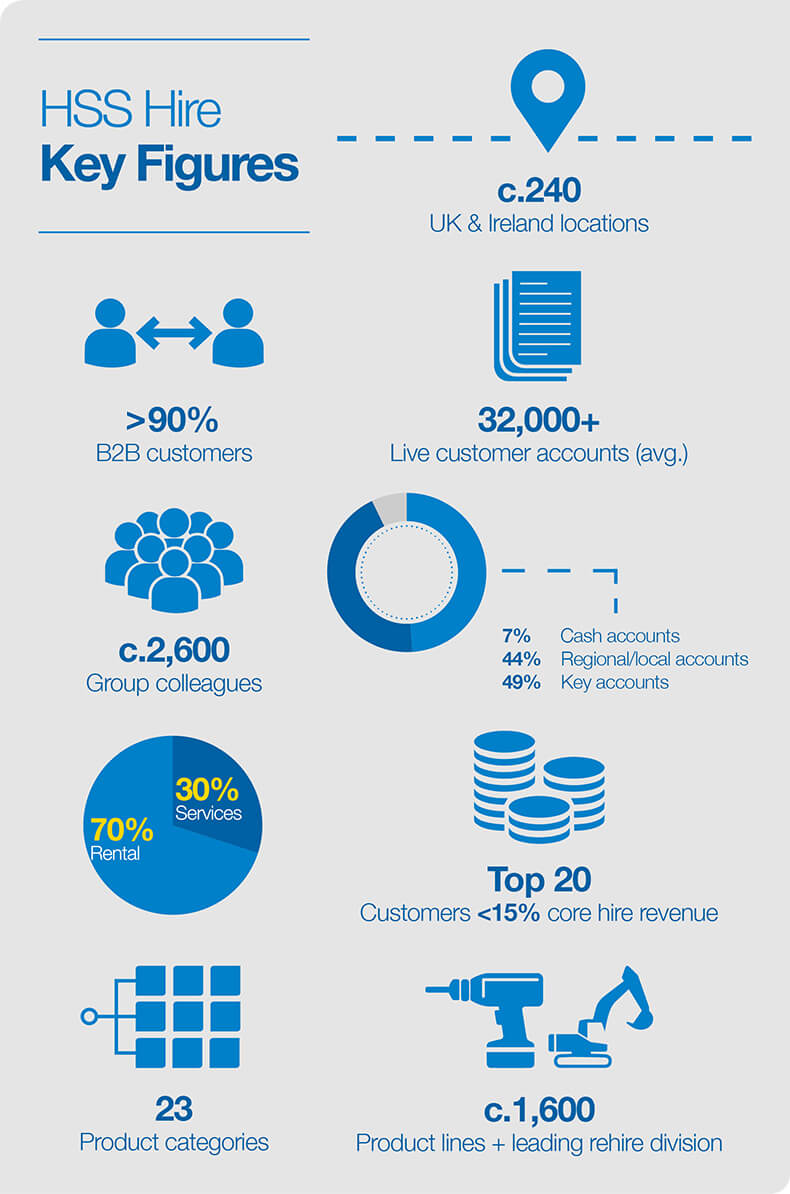 HSS Hire Group Overview
HSS Hire Group is a market leader in equipment hire in the UK and Ireland. We offer a one-stop shop for all equipment hire through a combination of our complementary Rental and Services businesses, the latter being a capital-light, fast-growing and increasingly technology-based business.
We serve an extremely diversified customer base, predominantly business-to-business (B2B), who operate a range of activities across multiple end markets, providing us with less exposure to highly cyclical sectors.
Our unique national network, with over 240 locations supported by a hub-and-spoke distribution network, complemented by our industry-leading fully-transactional website, ensures easy access and high availability, a key customer requirement. This combined with a team of over 2,600 highly engaged colleagues, gives us customer satisfaction scores well above the B2B benchmark.