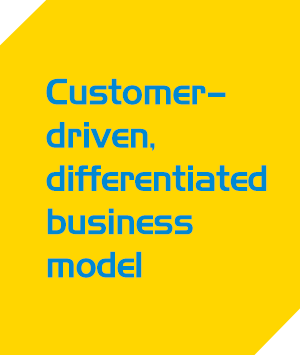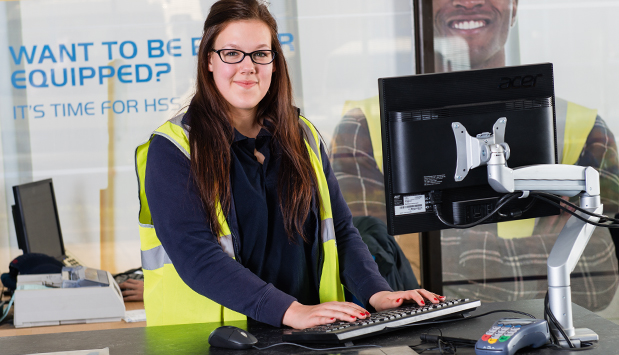 Our Strategy
At the end of 2017, we announced the findings of our Strategic Review which set the basis for the business going into 2018.  We engaged an independent third party to work with the HSS management team to undertake the most extensive Strategic Review of the business in its history. The review was wide ranging in scope and involved the analysis of 20 million contract lines, more than 35,000 customers, 1,600 products and more than 240 locations. We focused on a number of areas including profitability, the cost of our operations, processes we have in place and the market opportunity.
Following this Strategic Review, we set out our new strategy at the start of 2018, which involved the three key strategic priorities: De-lever the Group, Repair the Tool Hire business and Strengthen the Group's commercial proposition.
We have made excellent progress on implementing our strategy and below provides more insight into what we have achieved.
1 – De-lever the Group
Since our strategic review we have reduced our total leverage from 4.8x (30 December 2017) to 3.3x (29 December 2018) through improved Adjusted EBITDA and a continued focus on working capital management. Key components to this improvement where the successfully implemented network changes in 2018 and the reduction in central costs through improving efficiencies and systemisation in our support functions.
We continue to focus on reducing our leverage below 3.0x. In 2019, we will see the full annualised impact of some of the cost reduction actions taken in 2018. Our strong commercial management framework will continue to drive profitable growth which will further reduce leverage in 2019 and beyond.
2 – Transform the Tool Hire Business
We have returned our Tool Hire business to profitability in 2018 through a combination of actions, focusing on the three opportunity areas we highlighted in our 2017 Strategic Review: customers, products and branches. Significant progress is being made on all three fronts, including targeted profitability improvement with several of our biggest customers, the introduction of branch P&Ls and profitability-based incentives, and investment in the commercial decision-making support for branches. Smart product price increases have been implemented combined with improved discount controls. Product investment is now targeted at the most profitable categories, enabled by enhanced insight from our new reporting tools.
We see further opportunities for profitability improvement with customers (e.g. smart pricing), with products (e.g. product lifecycle optimisation) and with branches (e.g. performance management, colleague engagement and incentivisation). We see strong opportunities to prioritise resources on our key target markets and will continue to be very focussed on profitable growth.
3 – Strengthen the Group's Commercial Proposition
In 2018, we carried out a comprehensive customer segmentation exercise, with the support of a third-party consultant. This involved extensive market research, one-to-one customer interviews and competitor analysis, as well as input from colleagues from branches to senior management. The outcome is a much clearer view of our customer segments, their particular requirements and how well placed we are against our competition to meet these requirements. This study has given us a clear set of actions to take in 2019 to improve our proposition and differentiate us from our competition.
Our priorities are to 1) develop the market-leading digital offering in tool hire, and 2) transform our OneCall rehire proposition in to a much more scalable technology-led business with a seamless customer experience. The first priority involves developing the market-leading customer app, making it easier for our customers to on and off hire, fully integrating it with our industry-leading website and providing order tracking and online account management. The second priority will significantly shorten the customer journey, by building an automated platform that provides superior speed and visibility for our customers. This will accelerate the growth of our capital-light services business, and together the two priorities will provide the most customer-centric digital offer in our marketplace. We have already successfully delivered new technology platforms in both areas during Q1 2019.