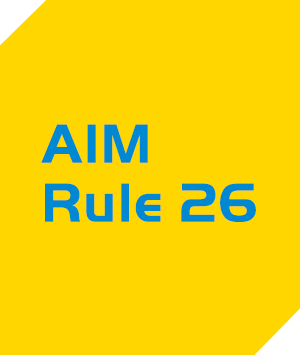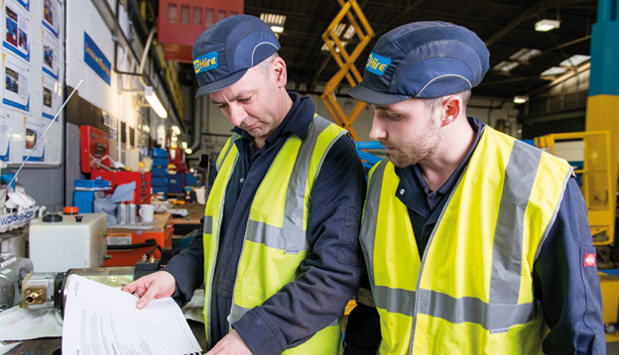 AIM Rule 26
The following information is disclosed in accordance with Rule 26 of the AIM Rules for Companies.
Business description
Please click
here
for a description of the business.
Directors
Please click
here
for the names of the directors and brief biographical details.
Director and committee responsibilities
Please click
here
for a description of director and committee responsibilities.
Country of incorporation and main country of operation
HSS Hire Group plc is incorporated under the Companies Act 2006 and registered in England and Wales with company number 09378067. Its main country of operation is the United Kingdom.
Constitutional documents
Please click
here
to access the Company's articles of association.
Details of other exchanges or trading platforms
The Company's ordinary shares are admitted to trading on AIM, a market regulated by the London Stock Exchange. The Company has not applied or agreed to have any of its securities admitted or traded on any other exchange or trading platforms.
Number of securities in issue
As at 8 June 2023, the Company's issued share capital consists of 704,987,954 Ordinary Shares of 1p each. The Company does not hold any Ordinary Shares in treasury. Insofar as the Company is aware, the percentage of Ordinary Shares not held in public hands is 60.7%.
As at 8 June 2023, the Company has been notified of the following shareholders holding 3% or more of the issued share capital of the Company.
| | | |
| --- | --- | --- |
| Holder | Holdings | % |
| Exponent Private Equity LLP | 235,681,708 | 33.43 |
| Ravenscroft (CI) Limited | 188,280,487 | 26.71 |
| Lombard Odier Investment Managers | 40,590,290 | 5.76 |
| Hestia Investments NV | 39,000,000 | 5.53 |
| Merchant Capital | 27,940,000 | 3.96 |
There are no restrictions on the transfer of the Company's AIM securities.
Financial information
Please click
here
for access to the Company's annual and interim reports.
Notifications in past 12 months & any MAR inside information disclosures
Please click
here
to access the notifications made by the Company in the past 12 months.
Admission document and circulars
Corporate Governance
The Board has adopted the QCA Corporate Governance Code and the FY22 corporate governance report of the Company can be found here (see pages 42 – 58).
For further information, please see our Corporate Governance page.
This information was last reviewed on 8 June 2023.
UK City Code on Takeovers and Mergers
The Company is subject to the UK City Code on Takeovers and Mergers.
Advisers
Nominated Adviser and Broker
Numis Securities Limited
45 Gresham Street
London
EC2V 7BF

Legal Advisers
Freshfields Bruckhaus Deringer LLP
100 Bishopsgate
London
EC2P 2SR

Independent Auditors
BDO LLP
55 Baker St
London
W1U 7EU

Registrars
Equiniti Limited
Aspect House
Spencer Road
Lancing
West Sussex
BN99 6DA

This page was last updated on 8 June 2023